Questions & Discussions

I was just wondering how everyone else is adding their music players to ActionTiles.
I am using an app called Echo Speaks that is added to my SmartThings as a Smart App.
I can control the Echo's Play, Stop, Pause, Volume and Skipping.

Right now, I can only control the Volume of the Fire HDs.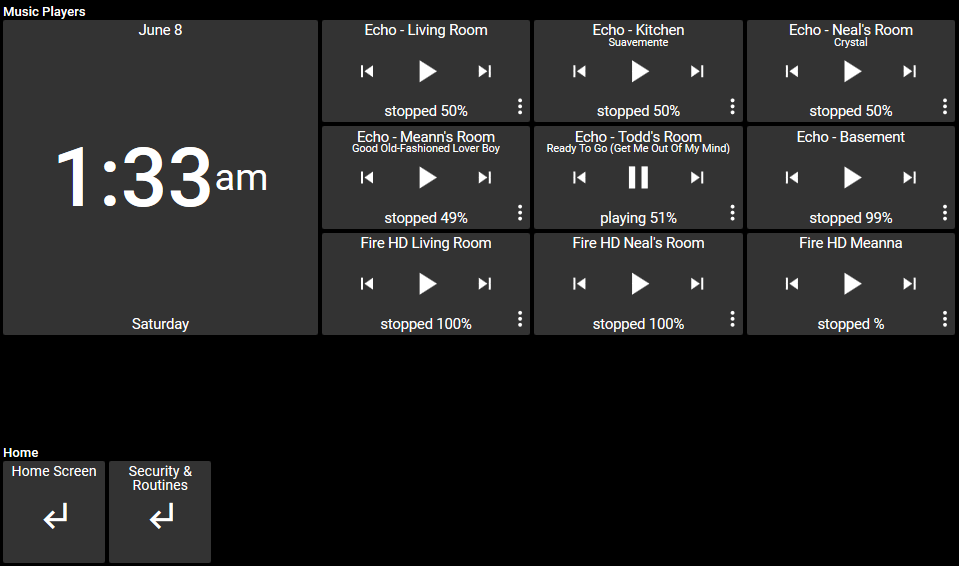 The individual Echo Tiles also show up in their respective Room Panels.  So when I go into the Living Room Panel, the 'Echo - Living Room' tile is in there as well.