General Usability Issues

The AT Sonos tile shows current state of the player where the native Sonos and ST interfaces show what happens if you touch it.
Example - in AT if you have paused your Sonos - the AT tile shows pause. But if you look at the same player in Sonos or ST the image is a play button. You touch it and it plays.
Not being consistent with the "normal" interface can be confusing. Beyond this it is more confusing since it isn't consistent across the 3 buttons on the tile itself. The forward and back buttons do not show state, they show what happens if you touch them. The play/pause/stop button should be the same. Besides - state is shown in the description at the bottom of the tile "stopped, volume 45%"
The following are the Sonos App, SmartThings App, and ActionTiles Music Player Tile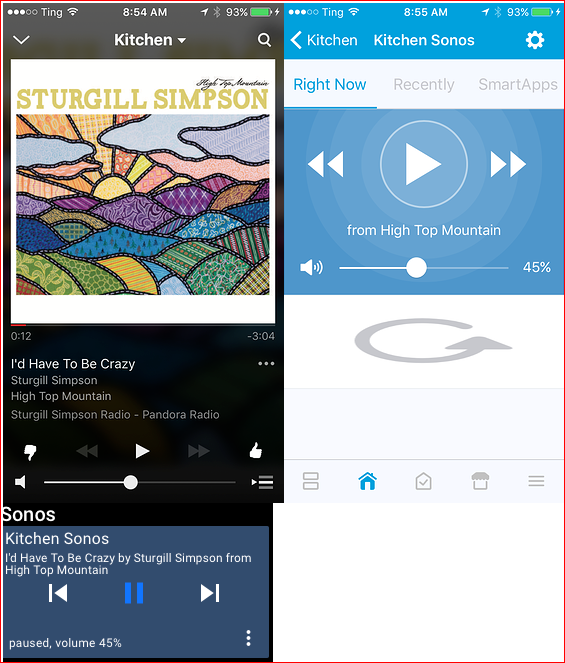 Please consider making this change or making it an option for users to pick how they want it to be for their panel.