Questions & Discussions

Closed: Duplicate Question
I have researched this a bunch and it just seems like it maybe works for other people and not me.  I am trying to access my cameras with: 

Http://IP:PORT/mjpg/CAMERA NAME/video.mjpeg

This URL works fine in every browser I put it into but it never shows up when I add it under My Media.  I have authentication turned completely off with Blue Iris for testing and it still doesn't work.  Below is what I see when I put the URL into ActionTils.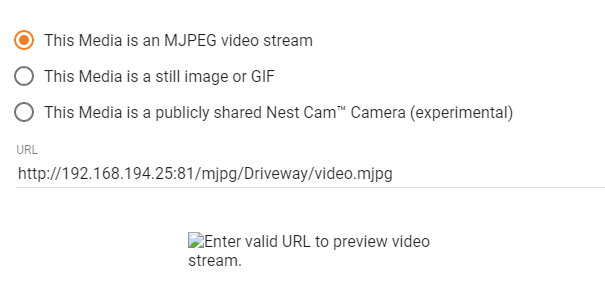 Any ideas would be appreciated.