Questions & Discussions

Some people are wondering how I created my iframe Action Tiles panel and I wanted to share a very simple guideline here.
First of all, if you want to use Iframes your pages must be hosted either in a local web server or one of those cheap web hosting sites. Creating a local host is actually a very simple process.
Let me share how my iPad on the wall looks like: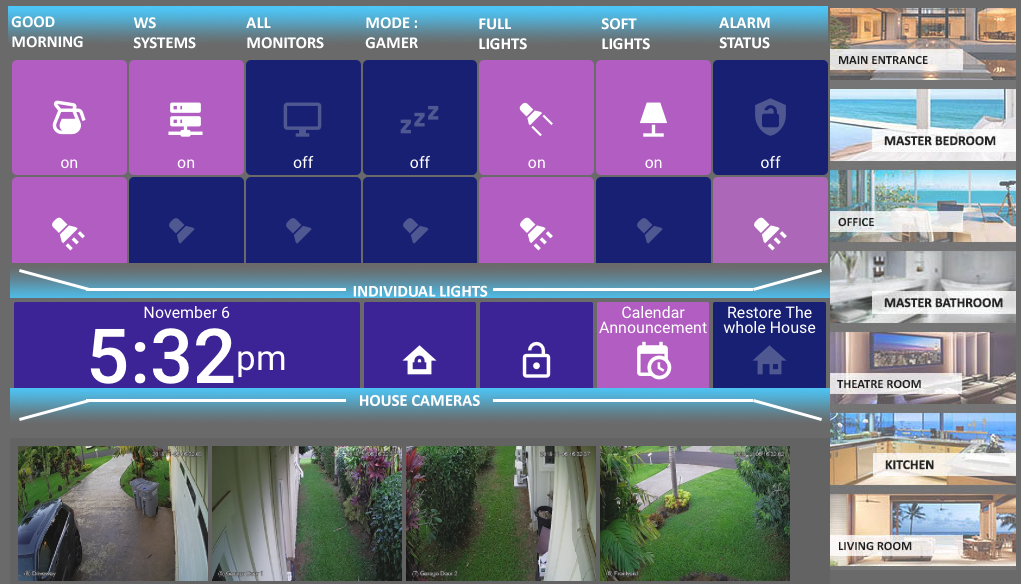 This is a simple webpage with a bunch of Iframes in it.
Each frame reads a panel URL or Jpeg picture from the server. 
If we break it down it would look like this: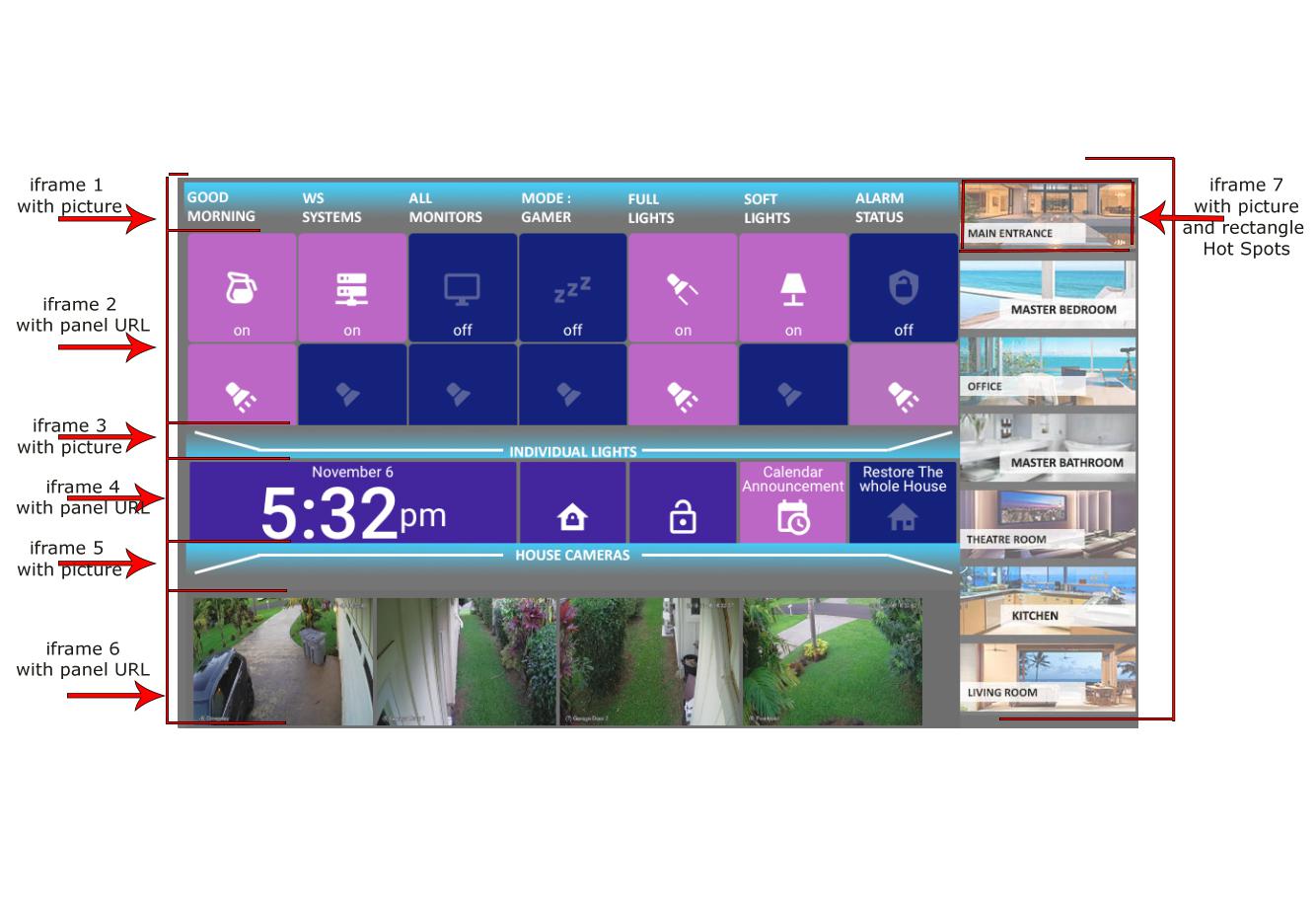 And if I took everything out, it would look like this: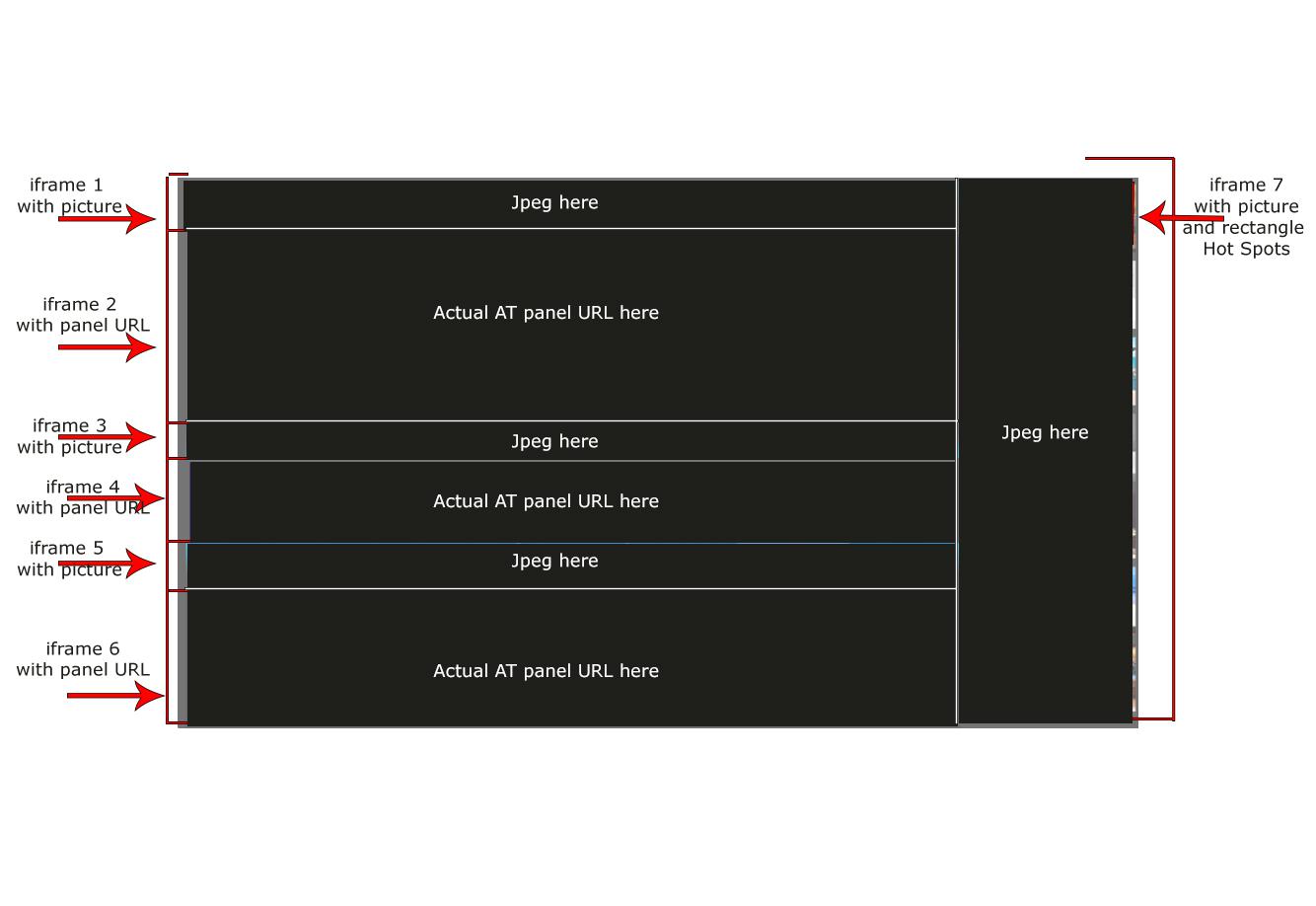 You can use any webpage editor to create Iframes. You just give the coordinates, the size and that's it. I even saw online iframe creators while searching for ways to do this. 
Here is an example of how Iframe looks like in an editor:

Pros : 
- Your imagination is your limit:) You can create amazing looking panels.
- You don't have to switch between the panels. you can direct an URL to any Iframe you want.
Cons :
- Tablet browsers are not in love with Iframes. Especially older models. Maybe once a month or so I see my browser just shut down, I have to start the browser again. (though that might be due to camera feeds, not to sure)
- addition to above, Ipads are sooo not friendly to iframes:)) (2015 and earlier)
Please feel free to ask any questions (keep in mind I am not a coder and/or web site designer, just a hobbyist:)))