Questions & Discussions

Hi everyone...
I am using a front-page for my panels and it just wanted to share.
It's very simple to do it and your imagination is the limit!
How:
- these are actually 1x3 jpeg images placed next to panel shortcuts.
- Each row is a tile set. 
(the last picture will give you a better idea)
PICTURE / PANEL SHORTCUT / BLANK TILE / PANEL SHORTCUT / PICTURE
- Your chosen picture or image should blend into white at the end and the panel shortcut background should be white
so that the thin line between the picture and panel shortcut is not visible. I tried several colors with #XXXXXX numbers but for some reason there was always a tone difference. (I am not a graphic artist or photoshop expert so this might be my fault) but white worked perfectly. No tone difference.
- in the panel style, create your own THEME and choose TILE BACKGROUND COLOR white.
- To get rid of spaces between the tiles, go to panel style > Dimentions > Tile Spacer size (scroll down) > Set it for 0 (ZERO)

- Do not show any headers. 
I am creating each room based on this model (PICTURE/THING) 
I am loosing some space but i truly liked how it looked. 
Please shoot any questions you have and hopefully you'll enjoy it!
HOW IT LOOKS ON THE TABLET: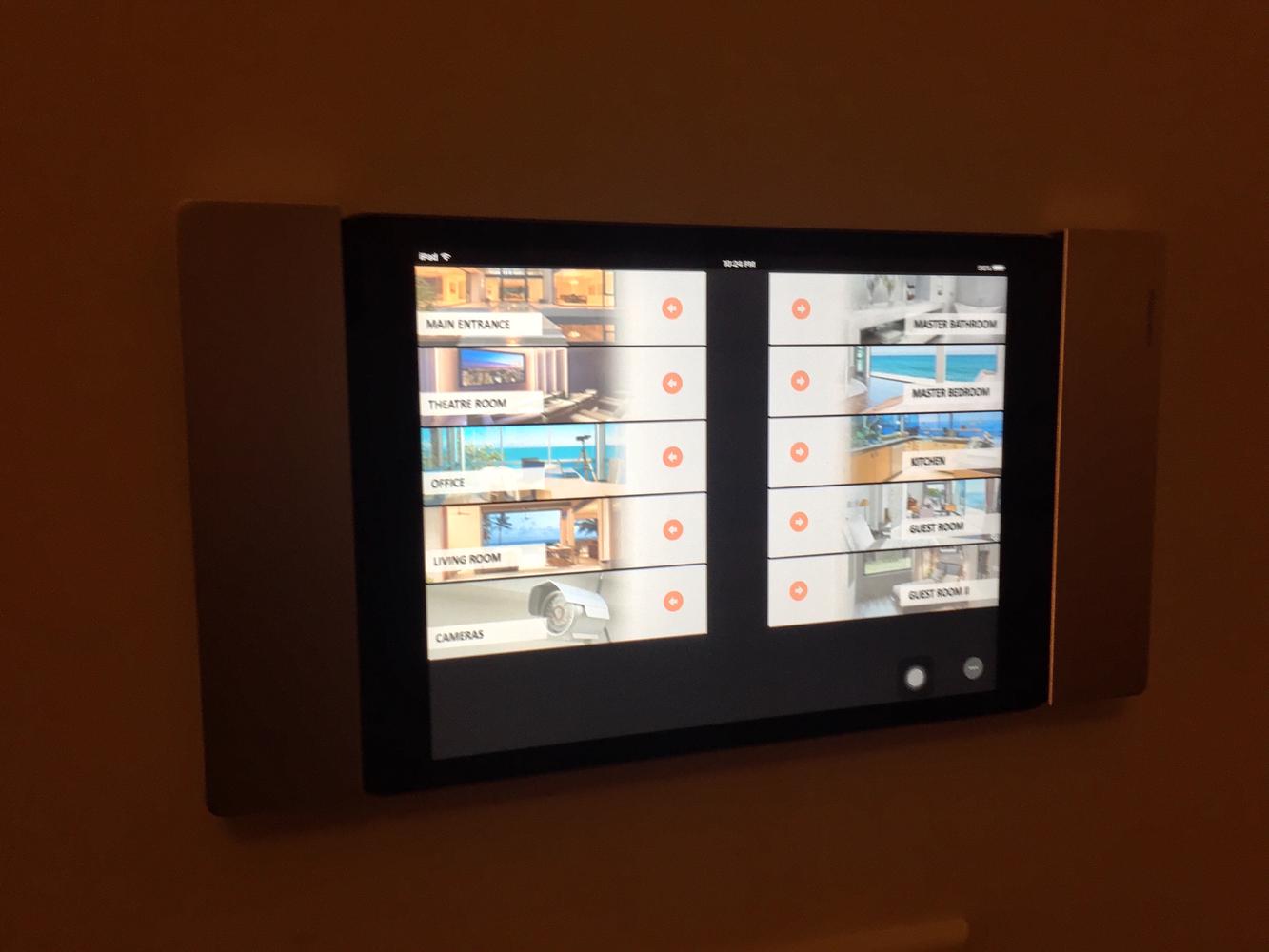 SCREEN SHOT:
EXAMPLE MENU PICTURE:

PANEL BUILDER