Questions & Discussions

I've been a home automation enthusiast since the mid - 90's, utilizing the old X10 PLC technology.  I'm still cutting my teeth on the Smart Things world, but have jumped in with both feet and have fully embraced this next wave of home automation.  
When I discovered ActionTiles, I concluded that this was the way forward to tie together all the various "things" that I am running around my home.  I now have a dashboard panel that I am loving.   I have AT running on a Nexus 9 tablet.  In the background I have TinyCam webserver running, which streams video feeds from my outside IP cameras to media tiles.  Also running on the Nexus 9 is the licensed version of Fully Kiosk Browser.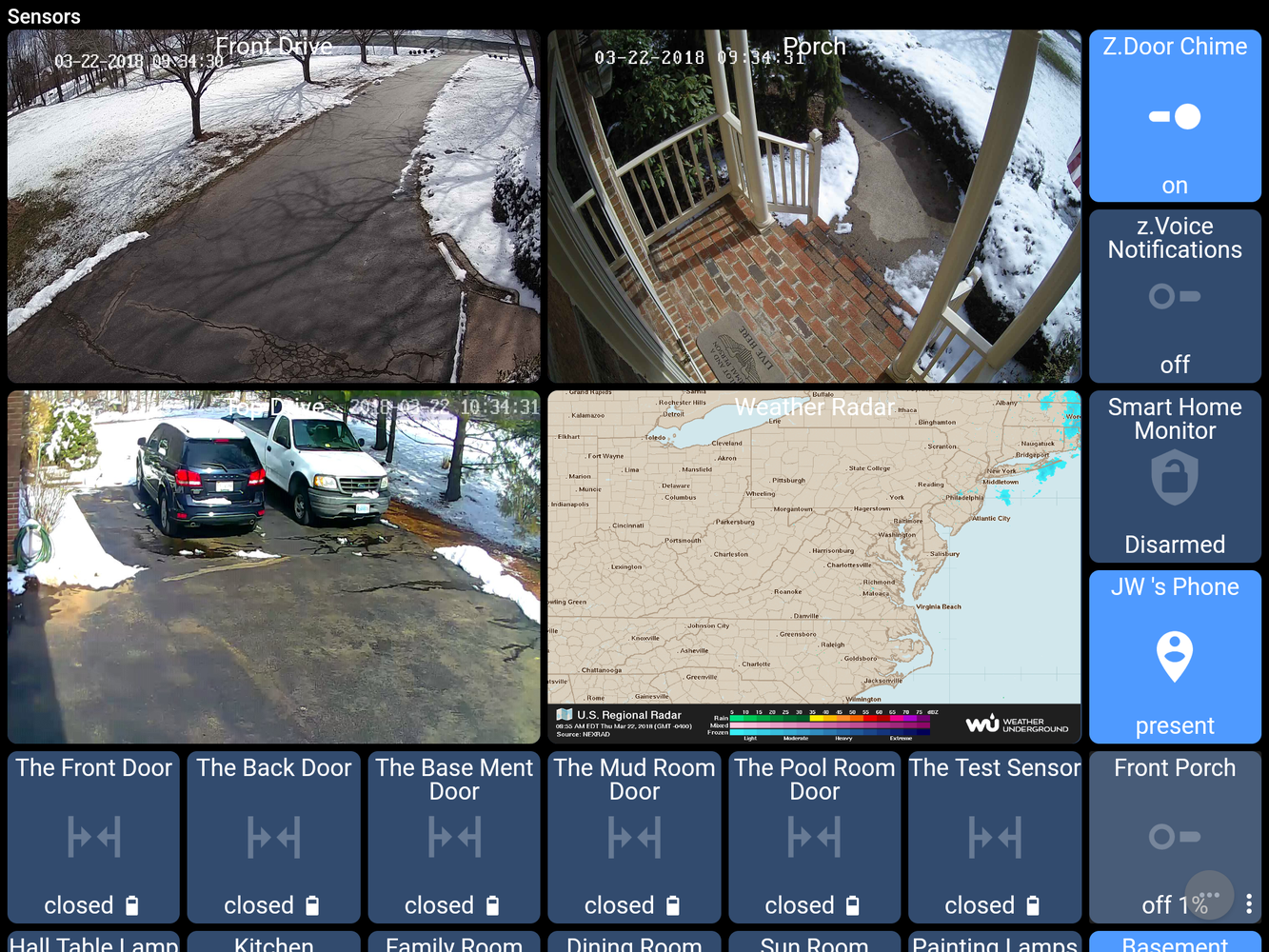 I really like being able to walk up to the smart panel (the Nexus 9) and have it wake up to display the video feed and tiles controlling the lights throughout the house.
What I am trying to figure out now is, if motion is detected on one of the cameras, how to make that camera's media tile on the panel go to full screen mode.  
I don't know if this is even possible, and if it is possible I don't know how to initiate it.  Perhaps someone else in the community has already been there and done that and would like to share their experience?
As always, a big thanks to the developers of AT for a fantastic app!