Articles
At the time of writing, ActionTiles is only compatible with Routines in SmartThings Classic mobile app.
We will offer direct integration with Scenes as soon as it becomes available.
Meanwhile, this easy workaround allows SmartThings Scenes to integrate with ActionTiles.
Step 1) Create a Virtual Switch using any method of your choice (f.e. How to create Virtual Switches using the IDE). Let's call it "AT Scene 1".
Step 2) Create the following Automation using the New SmartThings Mobile App.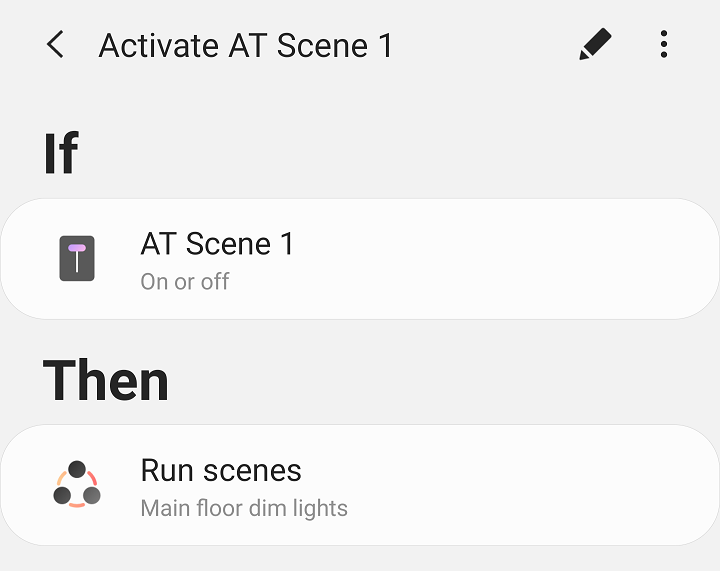 Step 3) Authorize the Virtual Switch with ActionTiles. Then, add a Tile, it could look something like this:


3.1) Optionally, customize the Tile
Select custom icon
Set Tile Intention to Accent for both ON and OFF
Change header
Hide footer
Assign PIN Code
Then, the Tile could look something like this:

Congratulations! You have successfully set up a Tile that activates a SmartThings Scene. This is only a temporary workaround until the official integration is available.
View related article for SmartThings Home Monitor integration.