Articles
At the time of writing, ActionTiles is only compatible with Smart Home Monitor in SmartThings Classic mobile app. However, Classic Smart Home Monitor and Routine Tiles are deprecated for new users, since the SmartThings Classic App is soon to be retires
SmartThings Home Monitor in the New Mobile App is not yet available for third party app integration. We will offer direct integration as soon as it becomes available.
Meanwhile, this easy workaround allows SmartThings Home Monitor to integrate with ActionTiles.

Step 1) Create the following 3 Virtual Switches using any method of your choice. (f.e. How to create Virtual Switches using the IDE).
1.1) STHM Arm Away
1.2) STHM Arm Stay
1.3) STHM Disarm
Step 2) Create 6 Automations using the New SmartThings Mobile App.


Automations 2.1 - 2.3 bind the state of SmartThings Home Monitor to Virtual Switches.

2.1)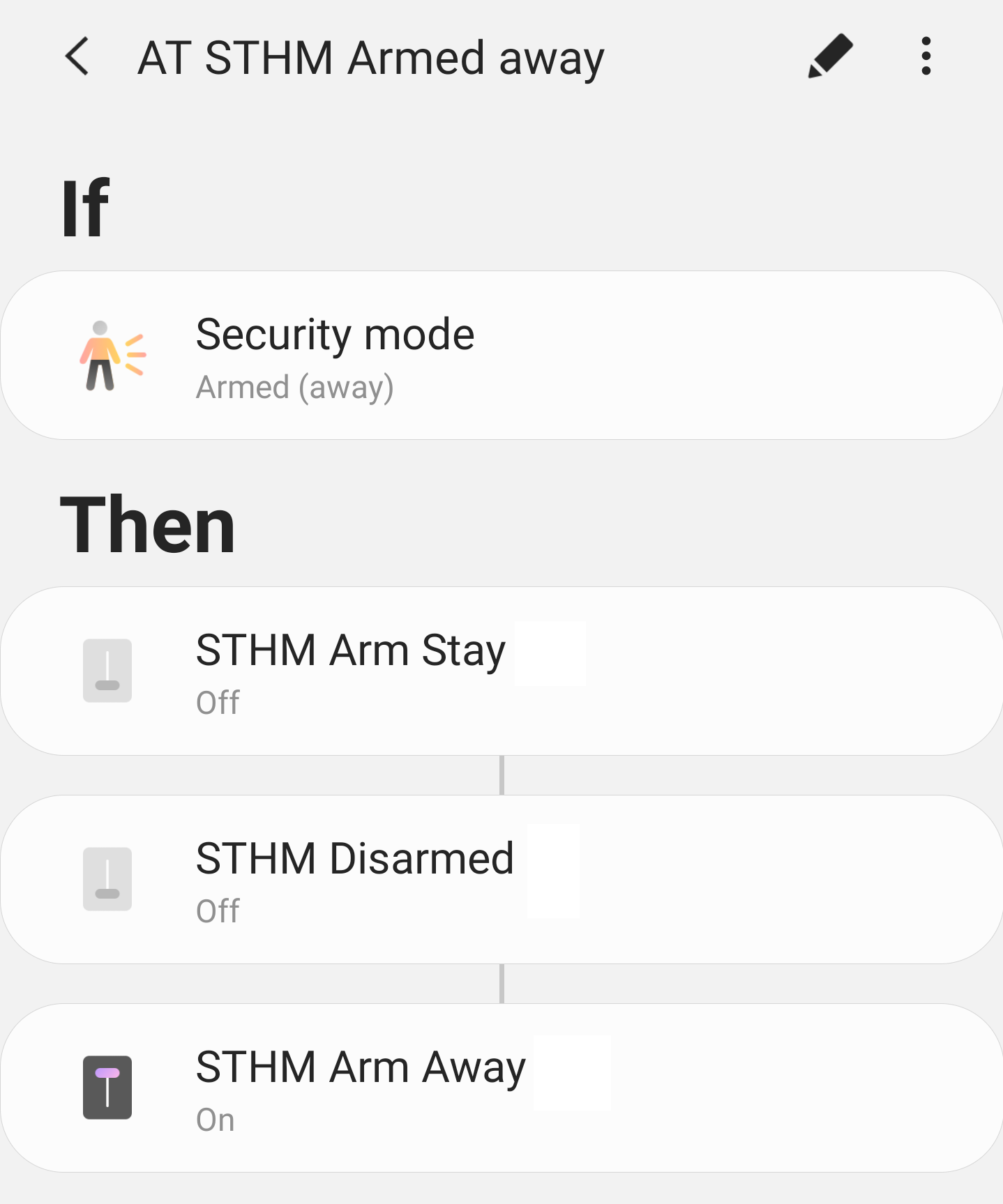 2.2)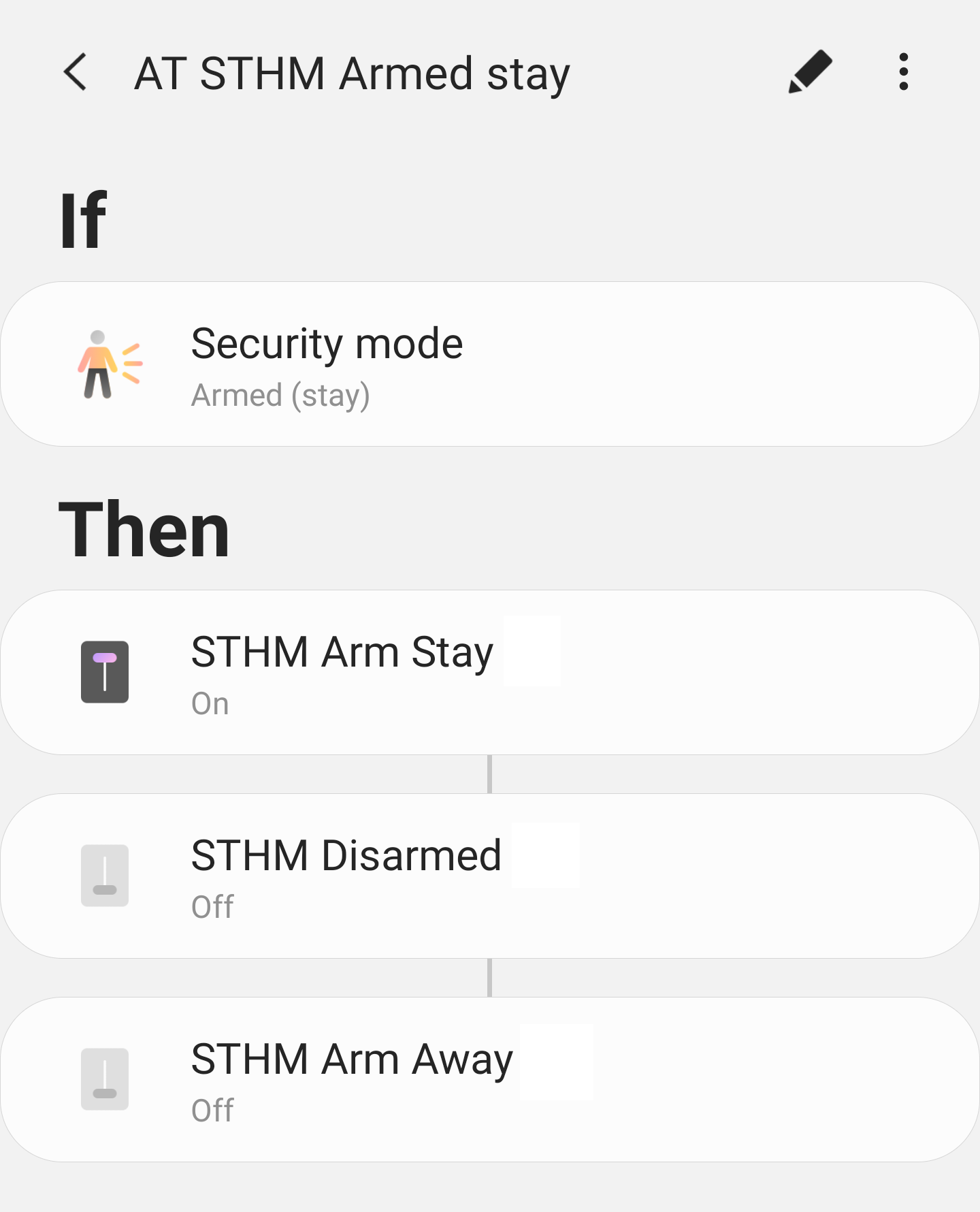 2.3)
Automations 2.4 - 2.6 bind the state of Virtual Switches to SmartThings Home Monitor.


2.4)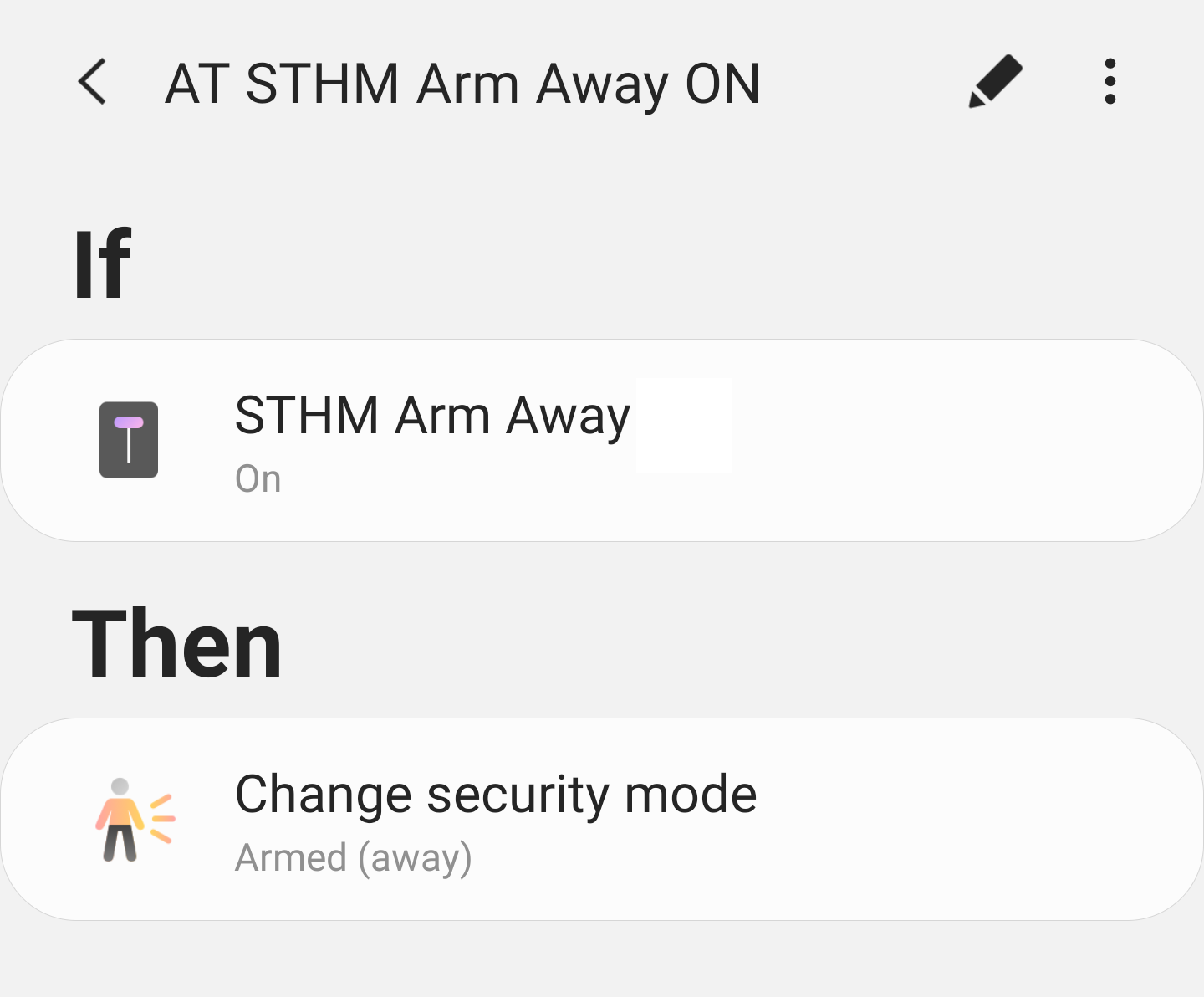 2.5)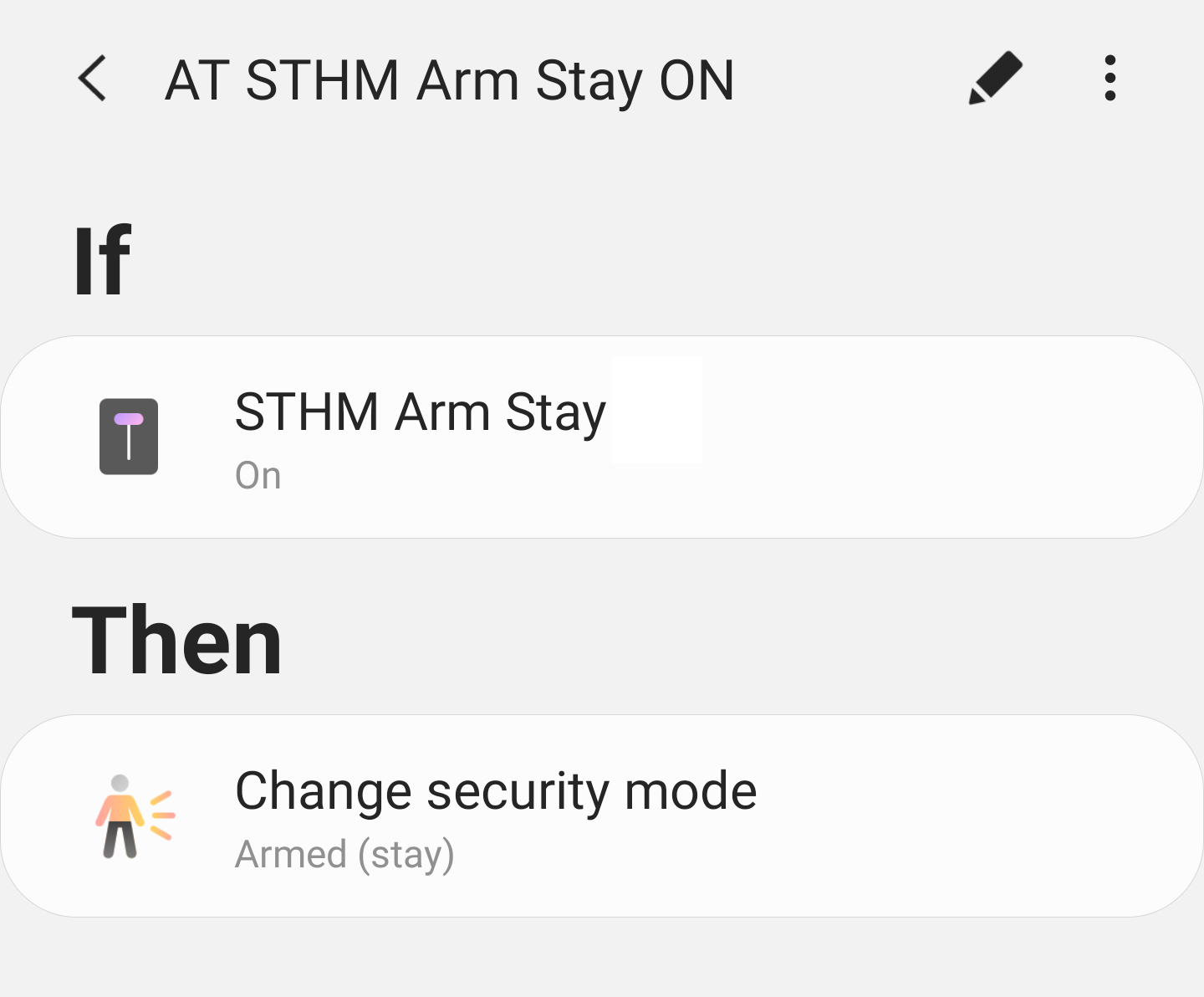 2.6)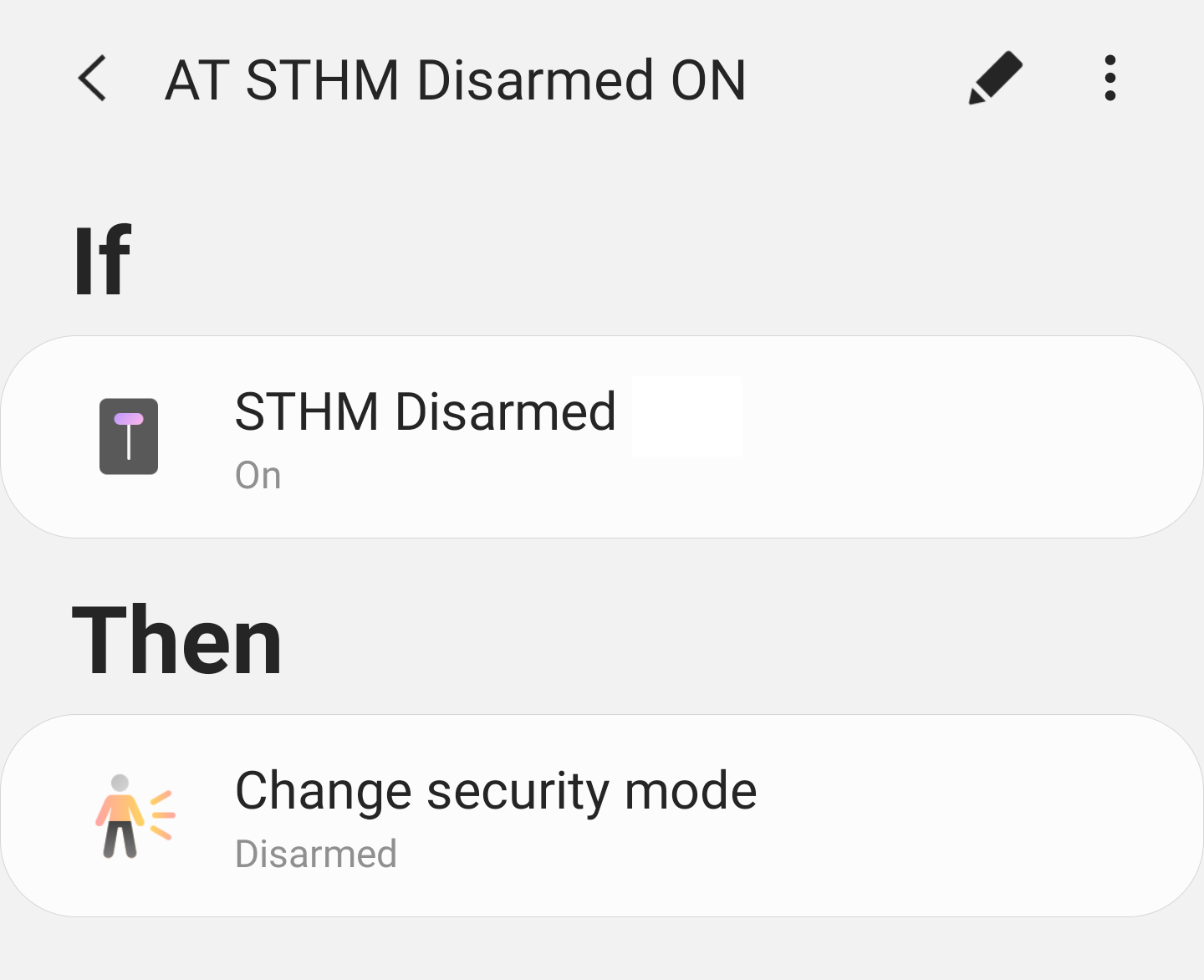 You should now have the following 6 Automations: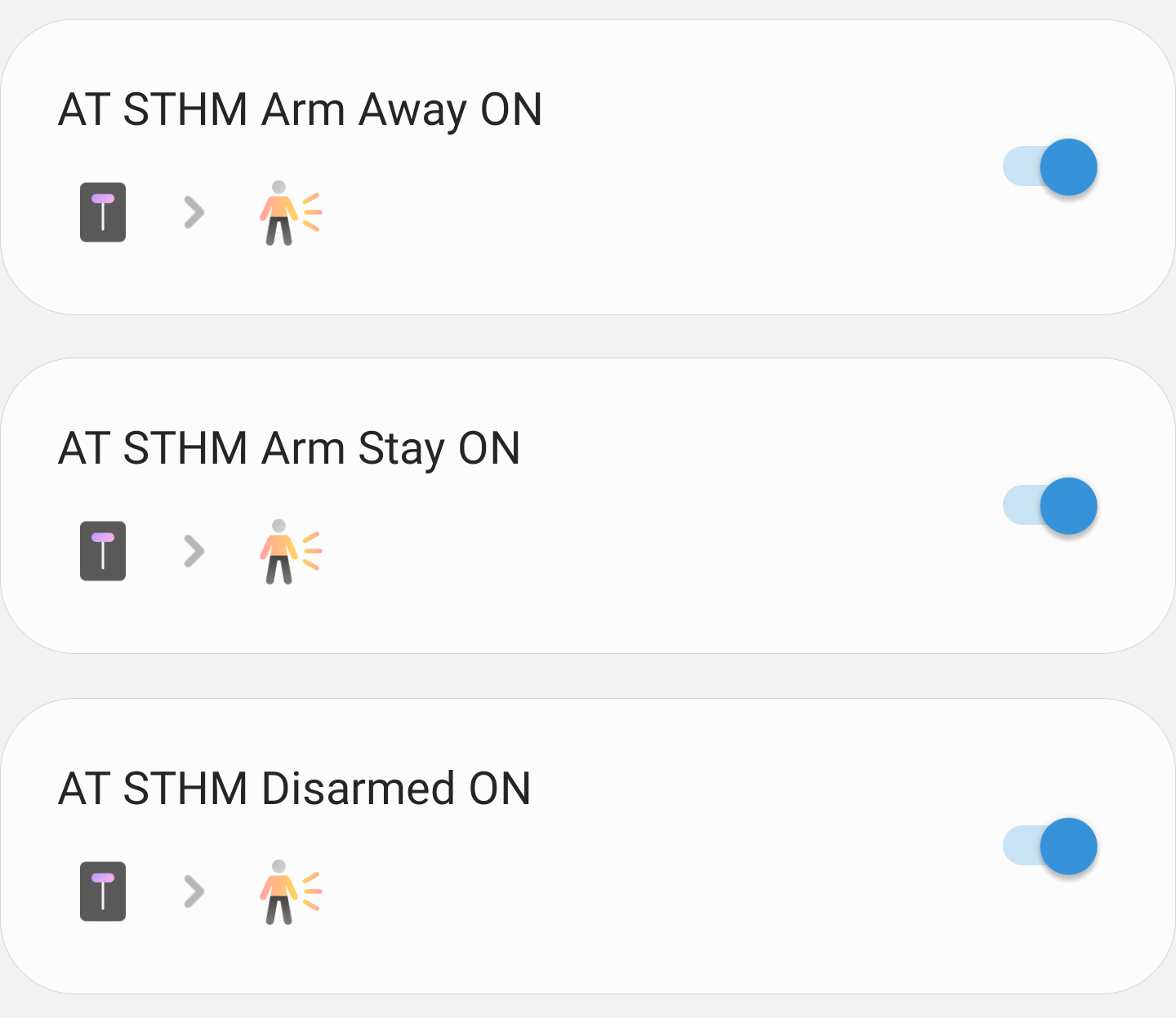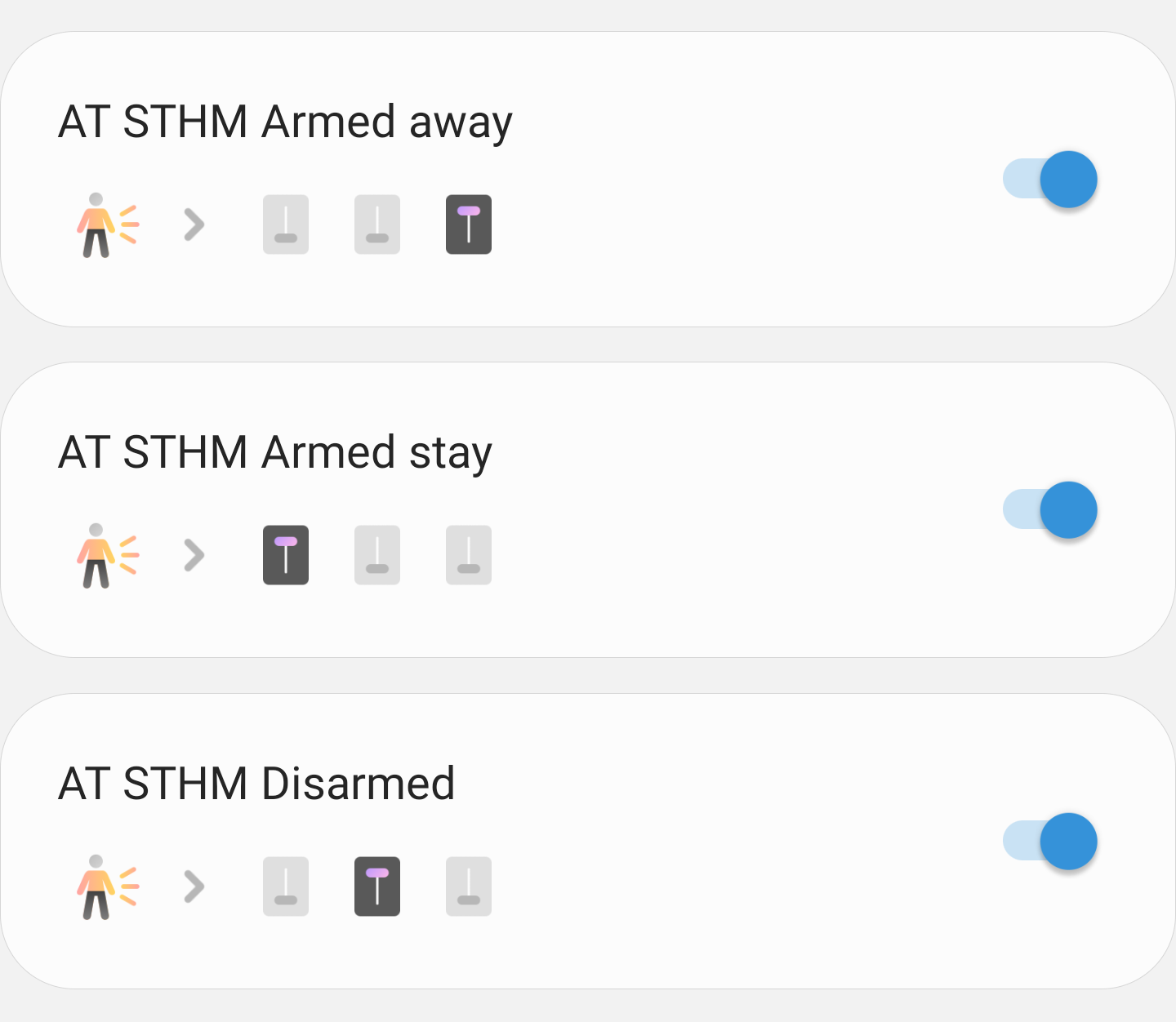 Step 3) Authorize 3 Virtual Switches with ActionTiles. Then, add 3 Tiles, they could look something like this:


3.1) Edit each of the Tiles to assign custom icons to match SmartThings Mobile App using `home-alarm-away`, `home-security` and `home-alarm-off` icons (optional).
3.2) Other optional configurations:
Change headers
Hide footers
Assign PIN Codes
The Tiles will look something like this:

Congratulations! You have successfully set up 3 Tiles that mirror SmartThings Home Monitor in the New Mobile App. This is only a temporary workaround until the official integration is available.
View related article for Scene integration.